Eating has never been more personal than it is today. Self- or medically imposed dietary restrictions have led many (but not all) American consumers to be far more proactive—and selective—in what they choose to eat. Commonly discussed diet options include everything from Keto, Paleo and Whole30 to vegetarian, vegan and flexitarian.
The differences between these eating styles vary widely, as do the reasons why people embrace them. According to the International Food Information Council Foundation, 38 percent of American consumers followed a diet in the past year that restricted their eating patterns. More than half cited weight loss as a desired outcome, but nearly as many said they simply wanted "to feel better and have more energy." Four in 10 said they were motivated by a desire "to protect long-term health/prevent future health conditions."
Medical conditions such as food allergies are also a factor. One in six consumers live with someone with a food allergy. In one-third of these cases, the allergies are considered "extremely severe" (and thus, potentially life-threatening).
For these and other consumers, operator transparency about the food they serve isn't simply a best practice. Operators trying to earn the business of captive audiences in noncommercial dining establishments (such as senior living facilities and hospital cafeterias) must check more consumer preference boxes than ever before to keep these prospective customers from going elsewhere to eat.
To make their menus appealing to consumers doing everything from eating hyper-locally to curbing carbs to embracing flexitarianism, operators should offer—and actively promote—craveable dishes featuring seasonal, healthy, on-trend ingredients. Adding plant-forward dishes that move plant-based ingredients to the center of the plate, paired with smaller portions of higher quality animal protein, is also a smart move. Here are some ideas to get started.
Low-Carb Comfort Foods
The growing acceptance of low-carb (and lower-carb) diets such as South Beach, Atkin's, Keto and Paleo has led innovative operators to explore veggie-centric alternatives to starch on their menus.
Cauliflower has emerged as a favored substitute ingredient for potatoes, pizza crust and other comfort foods. Datassential SNAP 2019 data puts cauliflower in the Ubiquity phase of the Menu Adoption Cycle framework, but with 18.4 percent menu penetration in 2018 (up 31 percent since 2014) and a projected growth of another 18.4 percent over the next four years, the flexible vegetable will continue to inspire creativity. When pulsed in a food processor, cauliflower florets transform into a rice-like texture that pairs well with all sorts of ingredients. Try taking cauliflower rice (currently at only 0.2 percent menu penetration) into new territory and peak seasonality with this Roasted Pork Loin with Pumpkin & Cauliflower "Risotto," which pairs a classic, juicy Farm Promise® Pork Loin with creamy, nutty pumpkin risotto made with cauliflower rice.
Brussels sprouts are on track to be the new cauliflower, showing potential for nearly 70 percent growth on foodservice menus over the next four years. (The hearty fall veggie is currently in the Proliferation phase, with 13.3 percent penetration in 2018.) This Roasted Pear, Brussels Sprouts & Black Forest Ham dish is the perfect remedy for chilly fall nights, combining savory sprouts and Farm Promise® Black Forest Ham with sweet, aromatic red Bartlett pears, candied pecans and candied bacon.

Even pasta is now within reach for low-carb eaters. Menu penetration of gluten-free pasta, made with ingredients like protein-packed chickpea flour or lentils, increased an astonishing 100.2 percent over the last four years and is expected to grow another 31 percent over the next four years. A Smoky Bacon & Butternut Squash Mac & Cheese Bowl not only satisfies pasta cravings, it also shows how a high-impact ingredient like bacon can be mixed with whole wheat panko or gluten-free alternatives to add a savory crunch to one of America's favorite creamy comfort foods.
Upgraded Breakfast Ideas
Breakfast has long been regarded as the most important meal of the day, and sales prove that it's also tops in consumer traffic. According to Datassential, the daypart has penetrated 27.6 percent of menus (up 39 percent since 2008) and will continue to grow another 10.8 percent over the next four years.
Although breakfast sandwiches might be one of the most popular ways to start the day, bread-free options—think crustless quiches, souffl├® cups and frittata—can help broaden the meal's appeal. Selling wedges of this Bacon Spring Vegetable Frittata, which folds Farm Promise® Bacon-laced onions, peppers and other greens into a creamy whipped egg frittata, makes protein-rich nutrition portable.
For customers who have time to linger, indulgent eggs Benedict variations—topped with trending Hollandaise sauce—are a good bet. Datassential finds this special sauce proliferating on menus, with nearly 15 percent growth in the past four years. Add Sweet Potato Benedict with Black Forest Ham to the menu for a sweet, on-trend alternative to the traditional Benedict offering. The lemony yogurt hollandaise that tops the dish adds both creaminess and acidity.
International Inspiration
The world is full of inspiration for operators looking to recalibrate the balance between animal- and plant-based proteins on their menus. According to Mintel data, 30 percent of U.S. consumers who try global foods say they prefer new flavors in familiar formats like sauces, seasonings, and marinades.
Consider capitalizing on consumers' love of barbecue with Bulgogi, a meaty Korean specialty that grills tender pork or beef in a sweet-savory-tangy marinade of garlic, onions and green peppers. According to Datassential, Bulgogi's menu penetration has grown 21 percent in the last year alone; it is projected to increase another 25 percent over the next four years. Make the most of the trend with Bulgogi-Marinated Pork Loin Lettuce Wraps—the perfect combination of hot and cold.
Pozole is also trending on menus, up 45 percent since 2014. Slowly stew Farm Promise® Pork Butt with hominy, green chilies, and other assorted veggies to create Pork Pozole Verde, a green variety of the classic Mexican dish. Finish it off with a combination of crunchy and fresh toppings such as crispy fried carrots, avocado, queso fresco, and lime.
Consumers ready for a culinary surprise may find jackfruit appealing. Still in the early stages of menu adoption—found on just 0.7 percent of menus, per Datassential—the tropical fruit is frequently used in south and southeast Asian cuisine. Its chewy, meaty flesh and sweet smell (described as a mix of pineapple and banana) is a perfect replacement for or complement to meat. One application worth trying: Smoky Pulled Pork & Jackfruit Sliders, which feature Farm Promise® Pork Butt slow roasted in a chipotle barbeque sauce, chilled, and formed into patties with pulled jackfruit, brown rice and beans. The plant-forward dish pairs well with chipotle aioli, shredded cabbage slaw and a toasted brioche bun.
As U.S. consumers continue to move beyond fad diets and experiment with foods that fit their personal tastes and wellness goals, nothing is off the table. One thing is certain: Ensuring animal- and plant-based proteins play well together on the plate will continue to inspire winning recipes.
---
This article is brought to you by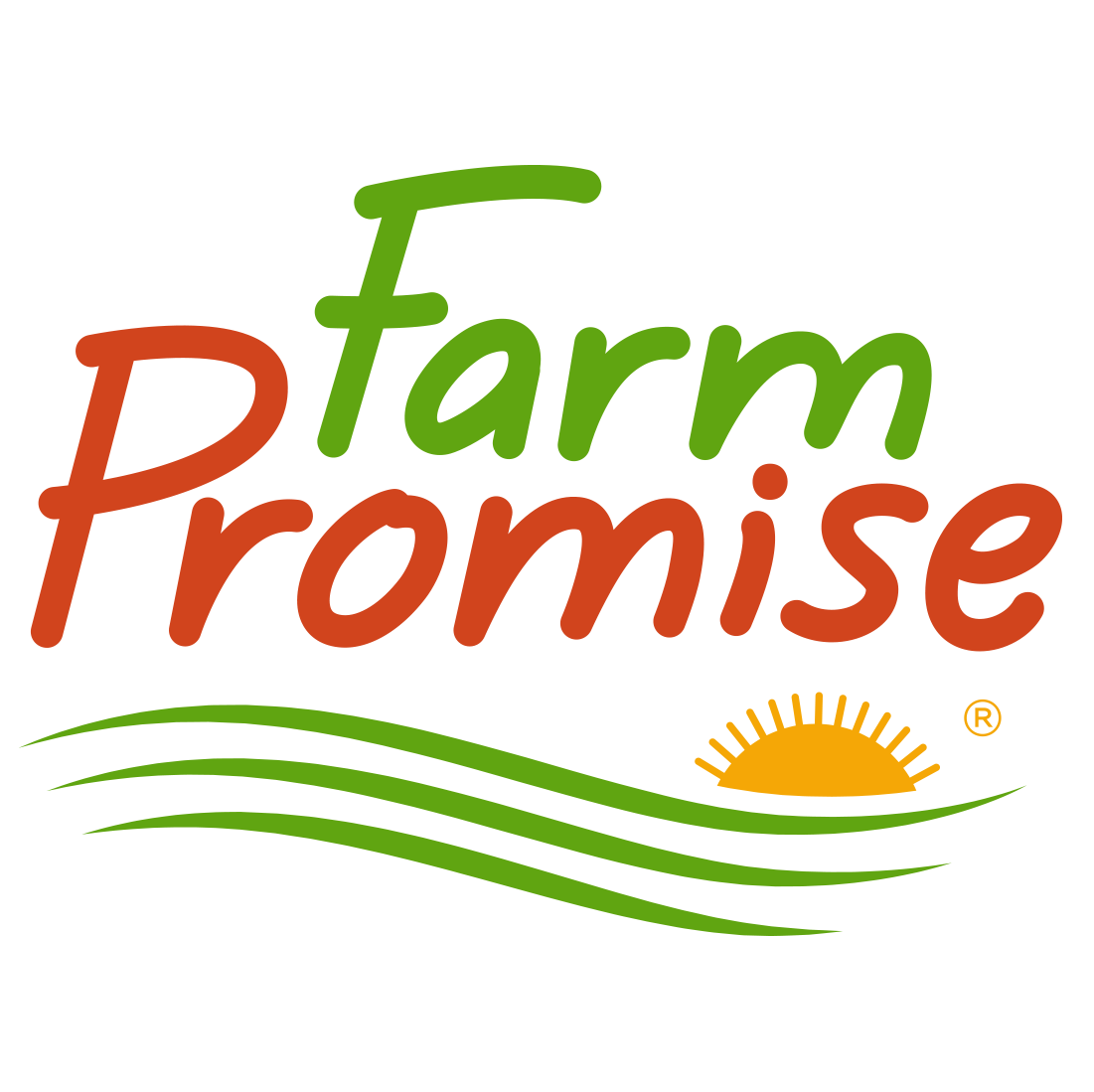 At Farm Promise®, we believe good comes from good. It's rooted in our values and drives our commitment to delivering No Antibiotics Ever pork from American family farms. We're putting better food within reach for you and your customers, to ensure there's goodness they can taste in every bite.